The Newark Chamber is dedicated to...
| | |
| --- | --- |
| | |
| The Chamber is a partner with the City to proactively recruit and retain local businesses, and it seeks to create programs and opportunities designed to help you build your business – a winning combination. | Promoting Our Community Watch the 2018 Newark State of the City Address by Mayor Alan L. Nagy by clicking on the link just below: |
Thursday, November 8th, 11:30am - 1:30pm
CALLOUT FOR BUSINESS AWARDS NOMINATIONS!!!
Nominations are Now Open!
Nominations

close Oct. 25

!
And so, The only question is this:
Will you be in the audience?....
....or on the awards platform?
Download Nomination Form HERE
Make Your Luncheon Reservations ONLINE HERE
Download Luncheon/Sponsorship Reservation PDF
ARE YOU AN UNDISCOVERED "NATURAL" CHAMBER AMBASSADOR? We're expanding the team and there's room for more! JOIN THE AMBASSADORS! You WIN and the Chamber WINS!
Looking to make new connections for your business, new friends for you? Being an Ambassador is FUN and a quick way to get your face and name known to local business reps and city/state leaders.  After all, you know it's all about building relationships!
Our Chamber Ambassadors are the goodwill face of the organization. Enthusiastic and friendly, they focus on making every member experience a good one. They'll be the first welcoming faces you'll see at the door of every Chamber event. An Ambassador is part social butterfly and part master networker, and all will do their best to make sure that  everyone connects – no wallflowers allowed! And they are an essential part of our membership engagement team. They'll make good will calls to other members like you - a GREAT opportunity for both people to expand their connections. They'll ask if you're taking full advantage of your membership - and tell you how to make it work for you! 
Does this sound like you? Think You could be a great fit?  Then call 510.578.4500 or email Valerie@Newark-Chamber.com. We'll get you out to an Ambassador Meeting to meet the team! YOU WIN and the CHAMBER WINS!
MIXERS / BUSINESS AFTER HOURS events make sense! SHOW OFF YOUR BUSINESS! Mixer dates can fill up quickly, find out more! Click on the icon.
**Advertising opportunities are available to members of the Newark Chamber of Commerce. Please Click here for rates and submission guidelines.
The Newark Chamber is dedicated to...
| | |
| --- | --- |
| | |
| Building key relationships – the step beyond networking. We help you build lasting success relationships through referrals, introductions, marketing opportunities and connecting you with prospects and key decision makers. | The Chamber speaks on behalf of our businesses to address issues, policies and regulations that impact their ability to thrive. Collectively our voices can effect positive change that we, on our own, cannot. |
Let's Talk Health Tri-Cities!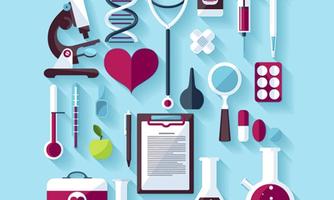 A Morning Forum you won't want to miss!
What does the evolving landscape of healthcare have in store for you and your business? And yes, for you as individuals. How will it impact your business, your employees, your bottom line? Policy changes on the national and state levels, rapidly advancing technologies, access to care, an aging population - these and more topics are on the table. Join us on Friday morning, October 19th at DeVry University and hear from a panel of healthcare professionals representing our largest Tri-City providers.  Our panel includes:
• Michelle Gaskill-Hames, Sr. VP / AM, Kaiser Greater So. Alameda Area
•  Edward J. Fayen, Sr. Associate Administrator, Systems Operations & Management Support Services, Washington Hospital, and
• Zettie D. Page, III, M.D., Ph.D., MBA, MSW, MS, Chief Executive Officer (CEO) Tri-City Health Center.
Reserve your spot in advance at no cost but make those reservations right away! Continental breakfast hosted by Kaiser Permanente, meeting facility by DeVry University. Presented by Newark Chamber, co-hosted by Union City Chamber. Presentation brought to you by Washington Hospital, Tri-City Health Center, Kaiser Permanente.
Tickets on Eventbrite, link below:
2019 Community Guide & Business Directory Advertising Sales wrap up soon
In early January 2019, next year's Newark Chamber Community Guide and Business Directory will be available online and in print. Our publishing partner, E & M Consultants, will begin wrapping up the publication soon, including its advertising sales. They will be making a final contact with Chamber members. You can also contact them directly, or online (ad sizes & pricing are shown) at www.emconsultinginc.com/adreservation/NCOC. Please call if you have any questions, as always, we are very appreciative of your support of your Chamber!
Until the new publication is out in January, the current 2017-2018 Community Guide & Business Directory, a "must have" resource, is still available online and in print. Copies available at the Chamber, at the Newark Library and int the entry lobby at City Hall. Find out what you didn't know about Newark, the Chamber & its members. Our members help us keep Newark the community where we all want to work, live and play!
CLICK ON IMAGE TO VIEW THE GUIDE ONLINE.
Double-click any page to enlarge. Thank you Advertisers!
OR, Scan the QR Code HERE: